This is another unfinished draft from last year. This was supposed to be a full list of my favorite movies I watched in 2015. I only ever wrote two entries, but these two movies were my absolute favorite movies from last year. So, here they are: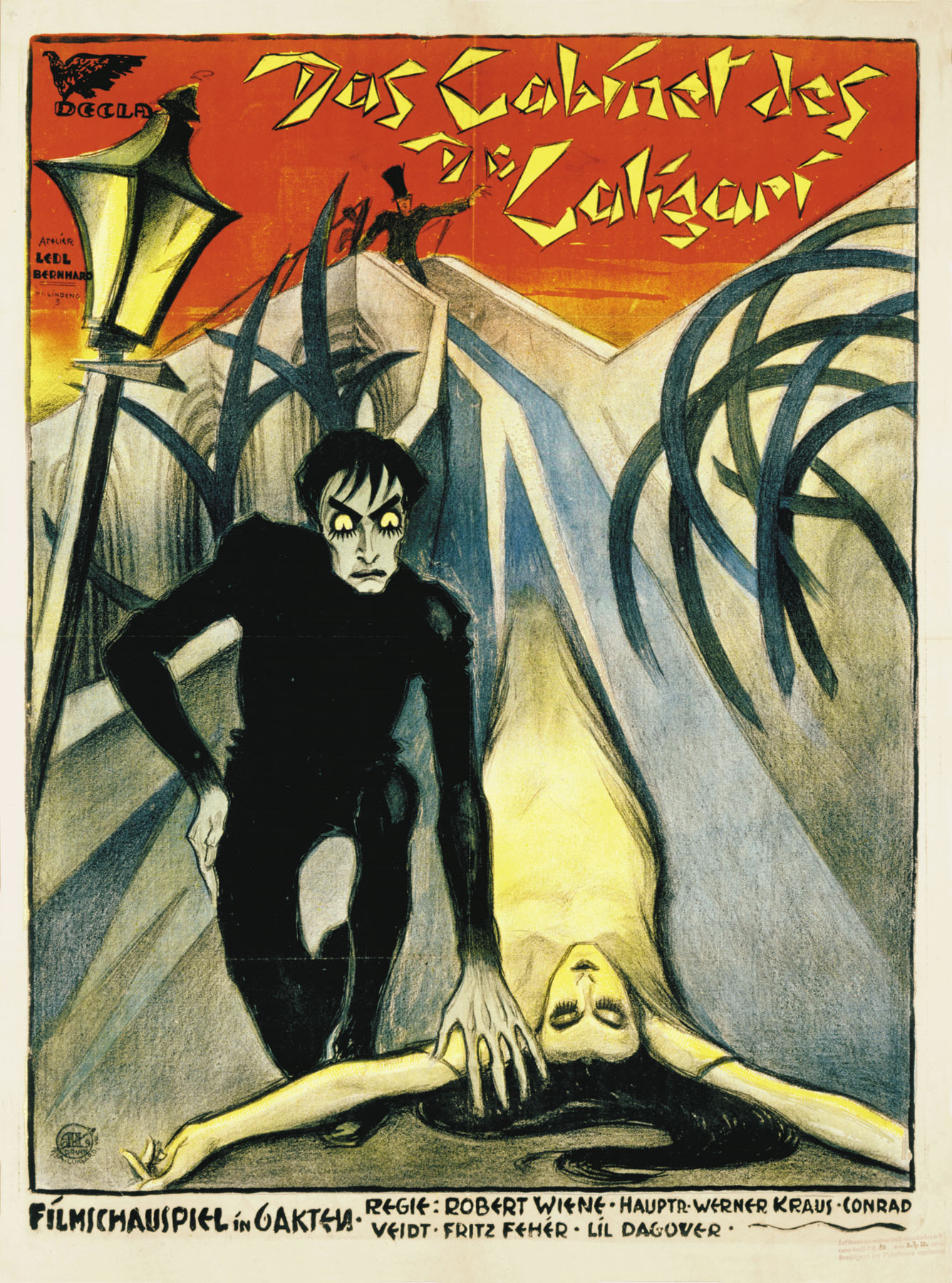 The Cabinet of Dr. Caligari dir. Robert Wiene - This is a classic silent horror movie and one of the most famous examples of German Expressionism in film. This is probably the movie that made the most impact on me. The scene where Cesare, played by Conrad Veidt, first opens his eyes is burned in my memory. I couldn't shake that image. I had to look up more about Weimar Cinema and Conrad Veidt. Everything about this movie just really worked for me - the acting, the set design, the use of shadows, etc. The set looks like it's constructed out of paper, but it works so well in the film. None of the buildings are straight, and I read somewhere that there are no right angles in the movie. There are so many fantastic images in this film. I love everything about The Cabinet of Dr. Caligari.
I watched this movie in mid-summer 2015. A year later I'm still completely obsessed with this movie. It's my favorite movie and it's a great introduction to German Expressionism!
Pina dir. Wim Wenders - This is a documentary of Pina Bausch's dance company, Tanztheater Wuppertal. What is special about this documentary is that it does not attempt to describe Bausch's influence or characterize her, but rather simply allows her work to speak for itself. Members of her original dance company come together to recreate dances on stage and throughout the city of Wuppertal. Additionally, in between dances, you get little snippets of the dancers sharing their experiences working with Pina Bausch. The documentary is beautifully shot, and the dances are strange and exquisite.